Why Soul Care?
Soul Care Life Recovery Coaching exists to help clients experience the transforming work of Holy Spirit as HE reveals truth to lie based belief systems. Every behavior is a belief system. When clients find themselves in destructive patterns of behavior that they can't seem to reshape, or break, sessions of intentional, safe, companioning can help bring freedom and enlightenment to the hidden pain in the soul.
"For what shall it profit a man, if he gains the whole world, but loses his soul?" Mark 8:36
Soul Care is you choosing to go after what matters, eternally!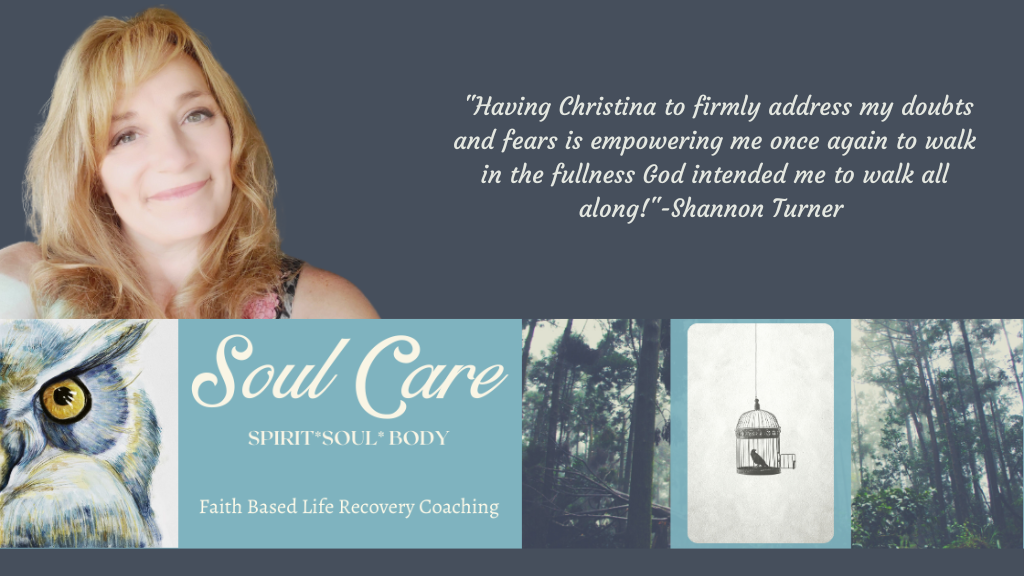 What Others Are Saying...
"Anam Cara is an old Gaelic term for a "soul friend." Sitting in Christina's office feels like coming home. A respite from judgement and shame, a safe place to start unpacking the luggage that you have been carrying around with you for as long as you can remember. A sacred place to take off and examine the burdens that have been weighing you down. Come in from the outside, get a cup of tea, take a breath and begin to tell your story in a safe place. We promise you wont regret it. "
--Pastors Arby & Kathleen Shown

Thanks for submitting your information! Please continue with the checkout process.
Frequently Asked Questions
Can I get a refund if I'm unhappy with my purchase?
If you are unsatisfied with your coaching, reach out to us to see if your purchase is eligible for a refund.
As stated in Teachable's Terms of Use, Coaching IS NOT covered by Teachable's 30-day student refund policy. As such, we highly recommend that you add your own refund policy here.
How do I schedule my appointment?
Upon purchasing coaching, you'll receive further instructions on how to book a time for your appointment.
Can I purchase coaching more than once?
Absolutely! If you find yourself in need of coaching more than once, simply purchase the coaching again.